When we build connections, connections build us. #GiveMeaning
We're stronger when we're connected.
In a never-ending quest to be happier and healthy, people are constantly seeking new ways to achieve wellness. But, according to an 80-year-old study, the longest done on adult life and happiness, it is close relationships that are the key to overall happiness and health.
Watch as we invite elite athletes to test their own strength only to find that the real challenge is not what they expected.
Exercise is one way to boost your health — but not the only way. Research shows that close relationships also help us live longer, healthier lives. In the latest from American Greetings, watch how strong athletes become even stronger when they connect to those who matter. #ConnectionsBuildUs #GiveMeaning
The Secret to a Healthier You
What makes a good life?
Lessons from the longest study on happiness.
"Our research has shown that close relationships, more than money or fame, are what keep people happy throughout their lives."
- Dr. Robert Waldinger, Harvard psychiatrist, Director of Harvard Study of Adult Development
The stuff relationships are made of
There are tons of ways to tell someone how important they are to you – from heartfelt gratitude and sweet sentiments, to laugh-out-loud humor. What do you get when you combine three thoughtful stories of gratitude, friendship and love and a little card-making magic? The answer: stories to share that inspire us all.
---
We'll admit it: this one gives us all the feels. Watch as an anniversary card is created that will leave you teary-eyed (in a good way).
A story about love
We'll admit it: this one gives us all the feels. Watch as an anniversary card is created that will leave you teary-eyed (in a good way).
A story about friendship
Think about your BFF. They're pretty awesome, right? Check out how a story of two gal pals comes to life in a card.
A story about gratitude
See how it's never too late to say "thank you" to those who have impacted our lives, acted as a mentor, or shown support.
Explore all the ways you can connect
The best investment we can make for a happier, healthier life is to build and care for our relationships. And we're here to help you out every step of the way with expert ideas and easy ways to help stay in touch. Because we don't want you to just have a better year – we want you to have a more meaningful one.
---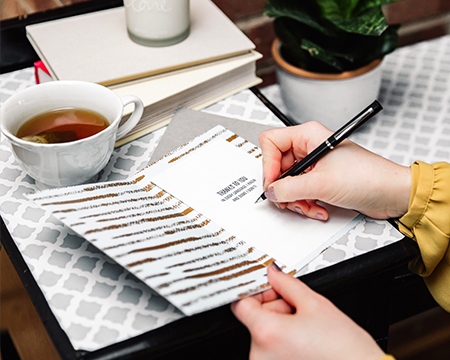 What to write in a card
Finding the right words can be hard, but in the right moment, they can mean everything. Find the right words.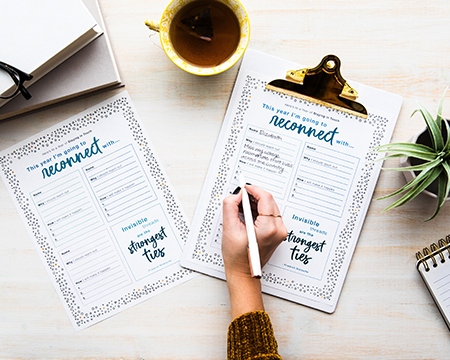 Reconnect with people that matter
Kick off your connecting with this free printable that will keep your three people top of mind and remind you why and how you'll stay in touch.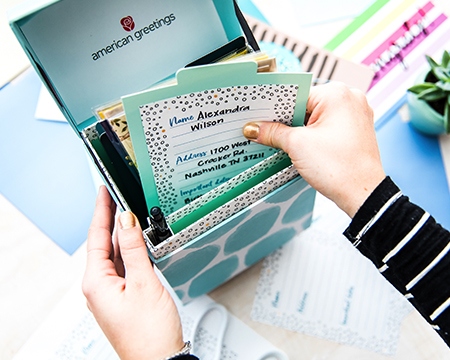 The Importance of Female Friendship
Q&A with PurposeGirl
As the creator of PurposeGirl, Carin Rockind empowers women worldwide to follow their dreams and be the creator of their own lives. With her passion for teaching women to thrive, Carin shares her insights about the science and importance of female friendship.